Discerning Openness to Children
Is right now a good time for us to have a child?  How can we know God's will for us?  What does it mean to discern and how do we do it? How often do we need to discern?  How can we know if our reason for not having a child right now is sufficiently serious?
For spouses seeking to live God's beautiful plan for married love and sexuality these questions can be some of the most agonizing and difficult questions they will face in the fertile years of marriage.
What is Discernment?
Simply put, discernment is the process of making a decision with the help of God's grace regarding God's will and how His revelation applies in a specific circumstance.  It is the soul's conversation with God seeking the answer to the question: "God, what is your will for me?"  In marriage, discernment also involves the conversation shared by the spouses, "seeking God's will for us".
The process of discernment begins with the initial question.  Then one gathers any relevant information to help evaluate the circumstances of the question.  The circumstances are then evaluated according to revelation and the principles of faith and morality.  If the decision to act in a particular way is sinful then it is definitely not in accord with God's will.  If it is not sinful, and there are several choices one could make, then the decision becomes a matter of prudence.
Prudence is the virtue that disposes practical reason to discern our true good in every circumstance and to choose the right means of achieving it… With the help of this virtue we apply moral principles to particular cases without error and overcome doubts about the good to achieve and the evil to avoid." (CCC 1806)
Practical Guidelines for Discernment
Spouses are given a great deal of latitude when it comes to acting responsibly in their decision making about having children.  In the wedding rite spouses promised to "accept children lovingly from God, and bring them up according to the law of Christ and his Church."  Following the guidelines for moral actions, spouses may discern what actions are definitely not in accord with God's will.  From this certainty spouses are then able to make moral decisions and determine what is best for their family at any particular time or situation.  These decisions often involve emotional difficulties and can even lead to conflict and division between spouses.  Below you will find some practical guidelines to help in the discernment process.  We recommend that you seek help from a trustworthy source to answer your questions about this issue like a priest, religious, or well-formed lay person.  If you experience conflict in your marriage due to these questions we suggest that you consider a recommended Catholic counselor. You may contact the Family Life Office with your questions.
In an informative essay on discernment, Catholic author Dr. Peter Kreeft provides a list of five general principles for discernment of God's will, shown below.
Dr. Kreeft's Five Principles for Discernment of God's Will
10 Great Reasons to have Another Child
Scripture tells us that children are blessings from God. And so they are. But we live in a time when secular humanists have twisted the virtue of childbearing into the vice of overpopulation. Parents often need additional encouragement to accept additional "blessings." 
Here are ten great reasons to have another child. (Steven W. Mosher is president of the Population Research Institute.) www.pop.org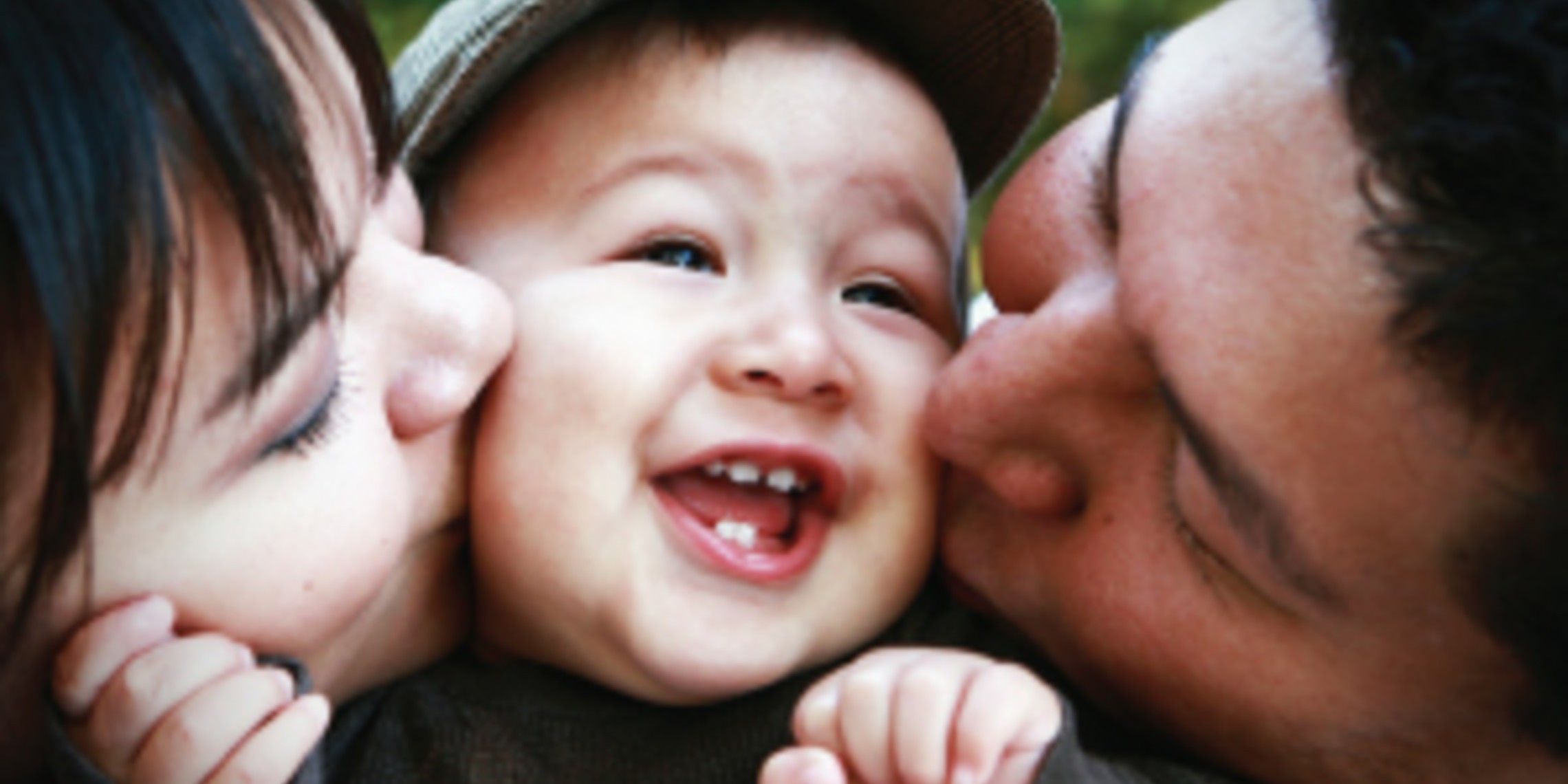 What is a serious reason?
How can spouses know if something is sufficiently serious?
The most official description of this criteria from the teaching authority of the Church comes from Humane Vitae # 16
"Certainly, there may be serious reasons [iustae causae/just cause] for spacing offspring; these may be based on the physical or psychological condition of the spouses or on external factors.  The Church teaches that [in such cases] it is morally permissible [for spouses] to calculate [their fertility by observing the] natural rhythms inherent in the generative faculties and to reserve marital intercourse for infertile times.  Thus spouses are able to plan their families without violating the moral teachings set forth above."
Serious reasons include the health of the spouses (both physical and psychological) and external factors such as economic hardship, social upheaval (war, unstable living conditions, migration).  If the well-being of the family and the new child is under serious threat this can also constitute a serious reason.
There are two very important things to remember when considering this question.
First, the decision to postpone openness to achieving pregnancy is a decision to be made on a more or less monthly basis.  The woman's natural fertility cycle allows the spouses to decide each month the proper answer to this question.  Granted there may be circumstances in which the serious reason to postpone is long lasting or persistent, however the question remains one that is open to discussion, prayer and discernment on a regular and perhaps even monthly basis.
Second, the decision to abstain (or not) rests in the free will of the spouses deciding together with mutual respect.  This is an area where the spouses alone (taking advantage of good counsel from trusted sources) have the competency to discern God's will in their particular circumstances.  It is not for outsiders to judge the decision made by the spouses (so long as they are not using contraceptive practices) whether they have one child or many more.  It is wise to remember that many couples (about 10%) experience infertility and many others have one or more miscarriages during the course of their married life (meaning some families have more children then you can see in the pew on Sunday).  This does not mean that objective criteria for determining the morality of this decision are to be discarded.  In fact, spouses are obligated to form their conscience through education and reflection and to seek guidance from a priest or another well informed and trustworthy person who will help guide their decision making.  However, at the end of the day, these decisions are the responsibility of the spouses and they should never allow another (even well intentioned) person to make these decisions for them.
Why doesn't the Church just give us a list?
If the answer above still seems too vague then perhaps you will find comfort knowing that you are not alone.  Many people have expressed the desire for a neat and tidy list of circumstances that would constitute a serious (or just) reason to seek to avoid pregnancy.
In her book, The Sinners Guide to Natural Family Planning, Simcha Fisher has an entire chapter devoted to this question. She asks:
"Why not just make a list: on the right, good reasons for postponing a pregnancy; on the left, bad reasons?" (p. 17)
She then quotes the guidelines provided in Humane Vitae #16 already cited above and from the Catechism of the Catholic Church (CCC) #2368.
"For just reasons, spouses may wish to space the births of their children.  It is their duty to make certain that their desire is not motivated by selfishness, but is in conformity with the generosity appropriate to responsible parenthood…"
She then writes:
"But we're still left with those adjectives: well grounded, serious, just.  What does that mean? Why doesn't the Church give some specific examples of what qualifies as a just reason?  Well, one problem is that my just reason is not necessarily the same as your just reason." (p. 18)
Next she outlines several scenarios where the family situation may fit the criteria for just cause (serious reasons) to exist.  For the example of the question of money there are four families with very different situations who all have the same current level of income.  All four families in the scenario could objectively fit the category of "severe economic instability" yet not all of them are in a scenario where they would obviously fit this category because of the specifics of their situation.  Not all of them would necessarily find their situation "severe" or "serious" and would remain free to make a choice to abstain during fertile days provided they "make certain that their desire is not motivated by selfishness" (CCC 2368).
I must agree with Mrs. Fischer's conclusion: 
"if the Church ever did give a specific, objective list of legitimate reasons for avoiding or achieving pregnancy, it would cause more confusion, not less.  People with good reasons to postpone pregnancy would doubt themselves, and people with no good reason would find loopholes. People would judge each other even more than they already do, and it would distract from the soul's conversation with God." (p. 21)
Made For Life
Marriage welcomes the "supreme gift" of the child. The USCCB created a video series and website to provide clear teaching on the gift of children and the irreplaceable role of the mother and father.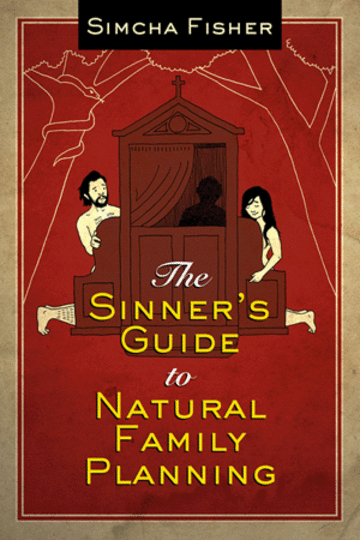 We recommend The Sinner's Guide to Natural Family Planning for a funny and faithful approach to navigating NFP use.