Freedom through Support and Healing

Help for Men and Women
   Today, both men and women use pornography.  It is also a commonly cited factor in the majority of divorces in the past decade.  The temptation does not just "go away" and almost all users find it extremely difficult to overcome the habitual element of pornography use.   The My House Initiative uses every tool at our disposal - support groups, education, counseling, confession - to help real people find freedom from pornography.  Will you begin your journey?
 (816) 808-6544 
-local, confidential helpline
---
For Men
Come join other men who face this temptation and are seeking spiritual healing and practical support for combating pornography in their lives. Your privacy is respected.  My House Groups meet weekly. 
Contact us to start your journey to freedom.
(816) 808-6544
This number is a secure phone line and completely confidential.
---
For Women
Women are also touched by pornography use.  Whether you are a user or your spouse or child has become a user the My House Initiative can help you with support and guidance.  Please contact us confidentially:
(816) 808-6544
Further information is available from the Diocesan Family Life Office director, 
Dino Durando at  durando@diocesekcsj.org or (816) 714-2371.
Enduring Love- Women's Support Group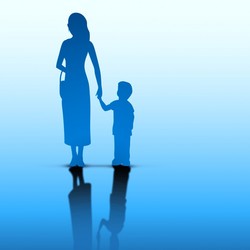 This confidential group provides support for women whose husbands have battled infidelity or pornography; this is an ecumenical ministry approved by the diocese that supports the goals and methods of the My House Initiative. The only cost is for the workbook ($24.95). Contact: Robyn Brumble: (816) 560-7052
We recommend that Catholic women participating in this group also contact Michael Ciaccio at the confidential helpline for the My House Initiative (816) 808-6544.
My House Workshop for Men