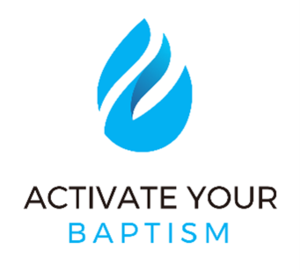 A new website created by our diocese – with a free charisms survey –is now available.  One of the Goals of our mutually Shared Diocesan Vision 'One Family: Restored in Christ, Equipped for Mission' involved the creation of this website resource.  The Goal: "Implement gift and charism programs throughout the diocese to activate Catholics for service and mission by Pentecost 2020."  Full funding for this website was provided by the Missouri State Council of the Knights of Columbus, R.I.B. fund.
Charisms are extraordinary graces given to individual Christians for the good of others, through service or mission.  Discovering and developing a charism involves prayerful discernment and active experience, seeing if there's a greater success for the efforts than normal human efforts can explain.  Learn more and get started by taking the free survey at www.activateyourbaptism.com.
Keeping the Lord's Day: Pastoral Letter on the Importance of Sunday in the Life of Every Christian Disciple
As we begin to return to our public celebrations of Mass, I wish to invite all in our diocese to reflect more deeply on the value of Sunday, why God made it and what it means in the life of a disciple of Jesus Christ.  Read more . . .
Study Guides Available
In support of His Excellency, Bishop Johnston's, recent pastoral letter, Keeping the Lord's Day, the Office of Domestic Church & Discipleship has published a 3-lesson guided study for use by families or small groups.  You may preview the booklet online in English and in Spanish.  
Parishes should email Kristen Marquis marquis@diocesekcsj.org to place orders, indicating either that you would like them to be shipped (invoice will be included) or the name and scheduled meeting of the parish representative that will pick them up.  Due to current COVID restrictions, we can only allow pick-ups from those attending scheduled meetings at this time.  Parishioners should contact their parish office to request copies.
Upcoming Events
January 2, 2021 -

8:00am

to

6:30pm
Two Saturdays, Jan 2 and Feb 20 @St. Ann Parish: Plattsburg, MO
Family Resources: A Response to the COVID 19 Pandemic
During this most challenging time, we join together across our diocese, our country, and the whole world as the mystical body of Christ, and we unite ourselves in prayer.  

Please visit our Diocesan website for helpful resources on keeping Sunday holy as a family, including links for live streaming the Holy Sacrifice of the Mass, and for other prayers and suggestions: KCSJCATHOLIC

For professional advice on how to talk with your children about Coronavirus, as well as other mental health resources, please visit The Center for Healing's COVID 19 resource page: COVID 19 & MENTAL HEALTH

Though some of our regularly scheduled events have been postponed at this time, we hope you will be able to take advantage of many of these online opportunities to grow in faith, strengthen marriages and families, and even build community.
Resources for Healing and Recovery
Blog: Diocese of Kansas City-St. Joseph