Does your family ever feel too busy?
 Perhaps even way too busy?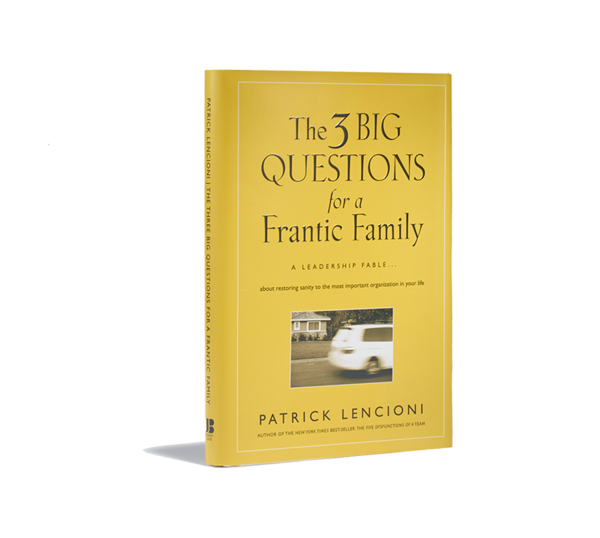 The Frantic Family Workshop is a 1 1/2 hour workshop led by parish volunteers, and hosted by parishes, designed to help either single-parents or spouses answer the 3 Big Questions from the book The 3 Big Questions for a Frantic Family, by Patrick Lencioni.
After answering these questions you will learn to:
Reduce Unwanted Chaos
Find greater peace in your home
Create specific goals/objectives
Focus family meetings to communicate family priorities
Facilitators for this workshop are Dino and Cathy Durando.  The cost is $30 per family and includes a copy of the book and handouts.
If you would like to bring this workshop to your parish please contact Dino Durando 816.714.2371