That Man Is You! exists to encourage men to grow into authentic manhood by living their lives for Jesus Christ and to become servant-leaders in their families, the Catholic Church and the community.  This program is currently being offered at 17 parishes in our diocese with 25 total parishes active in the past 6 years.  Independent research by a Faith Advisor from the Gallup Poll reveals "That Man Is You!" to be one of the most life transforming programs ever studied.  Their research indicates that men entering the program in the bottom quarter on the Gallup Poll Spirit Commitment Index frequently finish the program 26 weeks later "well into the top quarter."
---
Getting Started
 All you need is 3-5 interested men who will form a leadership team.  The entire program operates without the need of the pastor's direct involvement and it does not require any significant resources from your parish other than space for men to meet each week. Parish grants are also available to help parishes get started with promotion materials, etc.
---
Band of Brothers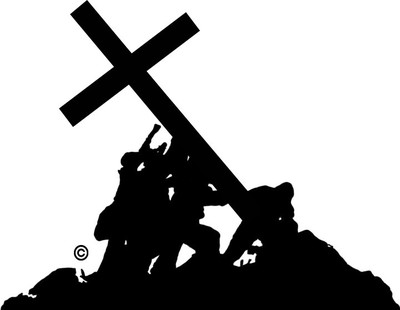 The purpose of Band of Brothers can best be summed up in Proverbs 27:17- As iron sharpens iron, so does one man sharpen another. 

BoB is a group of single, young adult men striving for growth in Christ through fraternity, formation, and accountability.

We work in small and large groups in a myriad of scenarios. Our events include the following: men's socials, co-ed socials, guest speaker lecture series, small group discussions on current events and topics, and manly Christian character formation evenings.  We also have done book clubs, softball teams, and gone on retreat together. There is always a time to turn your life around and there is no better time than the present.  
Band of Brothers is a City on a Hill young adult ministry, of the Diocese of Kansas City-St. Joseph.
Please visit City on a Hill to sign up for a small group or for more information.