Incarnation & Integration
A Desert Stream Conference
Date:
Wednesday, October 18, 2023 (All day)

to

Friday, October 20, 2023 (All day)
Location:
Savior Pastoral Center: 12601 Parallel Pkwy, Kansas City, KS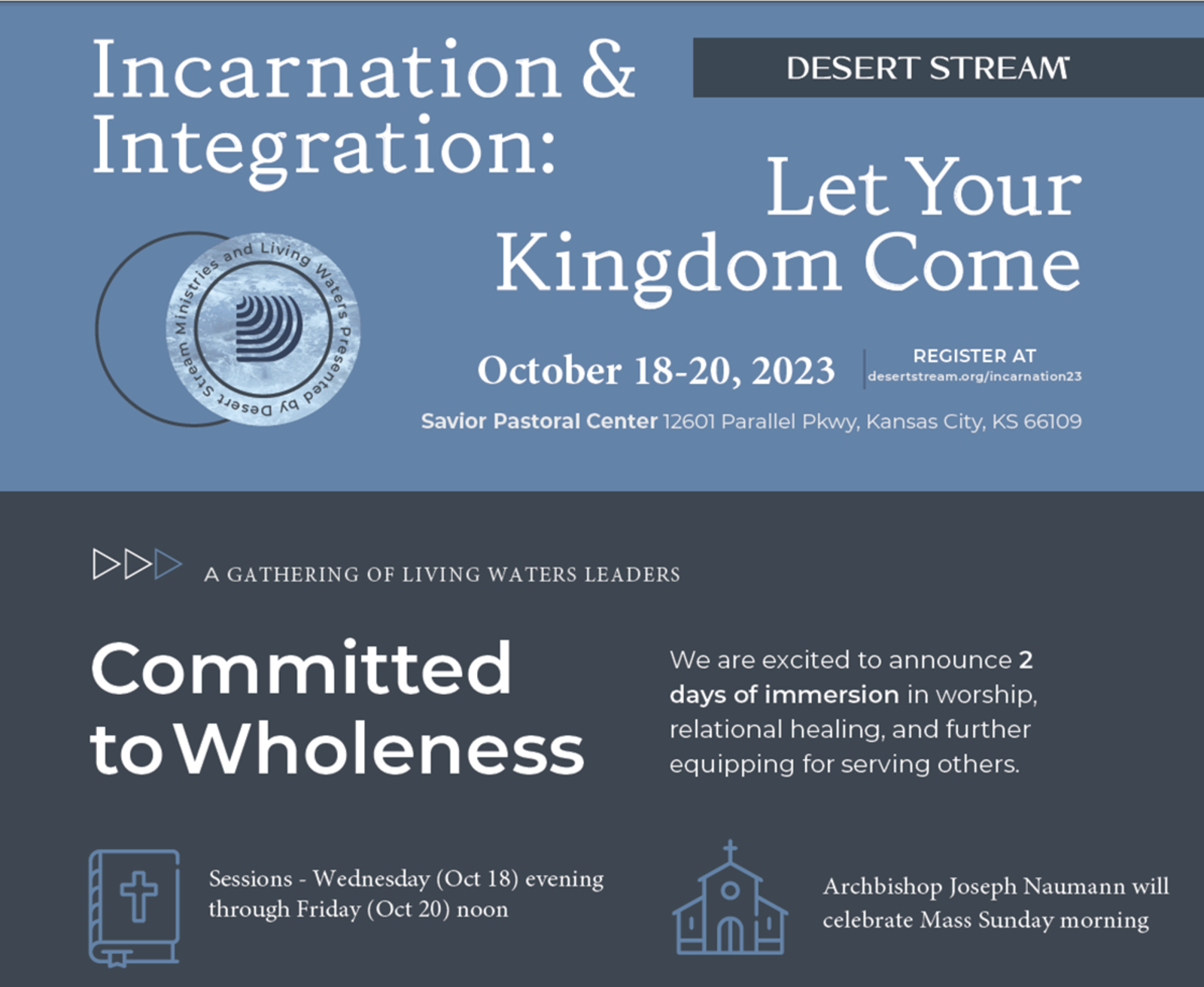 Click image to download PDF event flyer.
We have been invited to participate in Jesus 2023 Pentecost Conference...on the same dates and site as our conference... so we are folding Friday and Saturday into Jesus 2023. The conference will feature many speakers and worship leaders including Ralph Martin, Misty Edwards and Andrew Comiskey.
For more information go to www.pentecosttodayusa.org/jesus2023/
REGISTRATION COSTS:
For Incarnation and Integration Only (Oct.18-20)
Single Room : $350 /person (meals included)
Double Room : $275/person (meals included)
Commuter Rate : $75.00

For Incarnation and Integration and Jesus 2023 (Oct. 18-22)
Single Room: $599/person (meals included)
Double Room: $499/person (meals included)
Still Have Questions? Email: [email protected]
Call us: (816) 767-1730